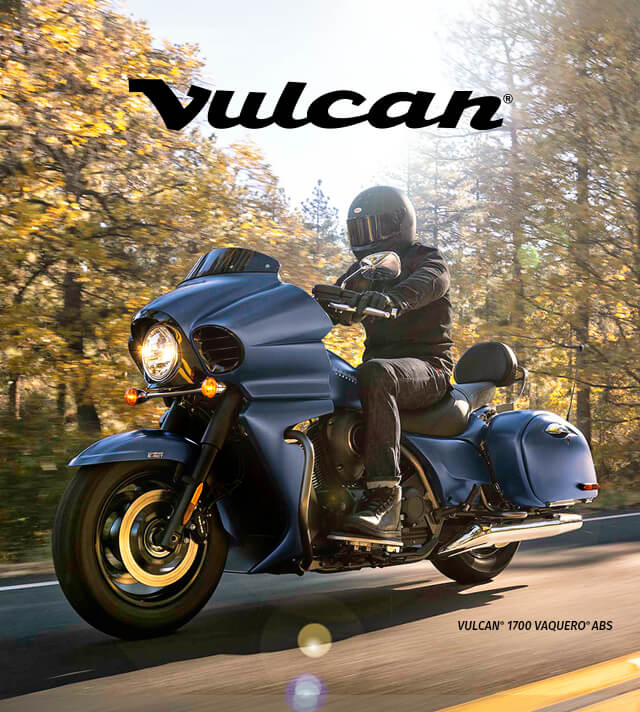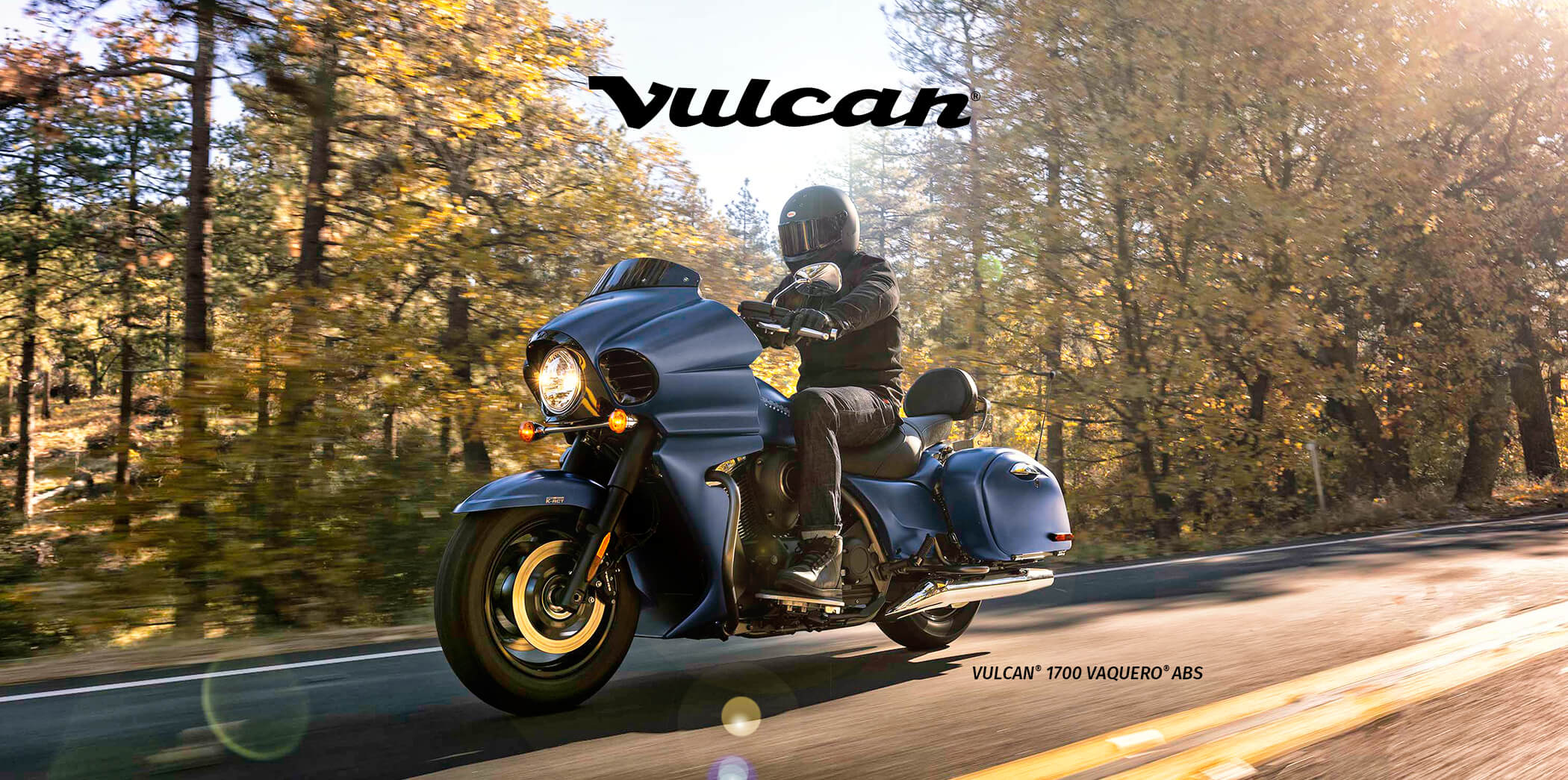 Showstopping Style and Performance

The Vulcan® family offers the ultimate cruiser experience. Classic design, smooth performance, and attention to detail keep you riding in style mile after mile.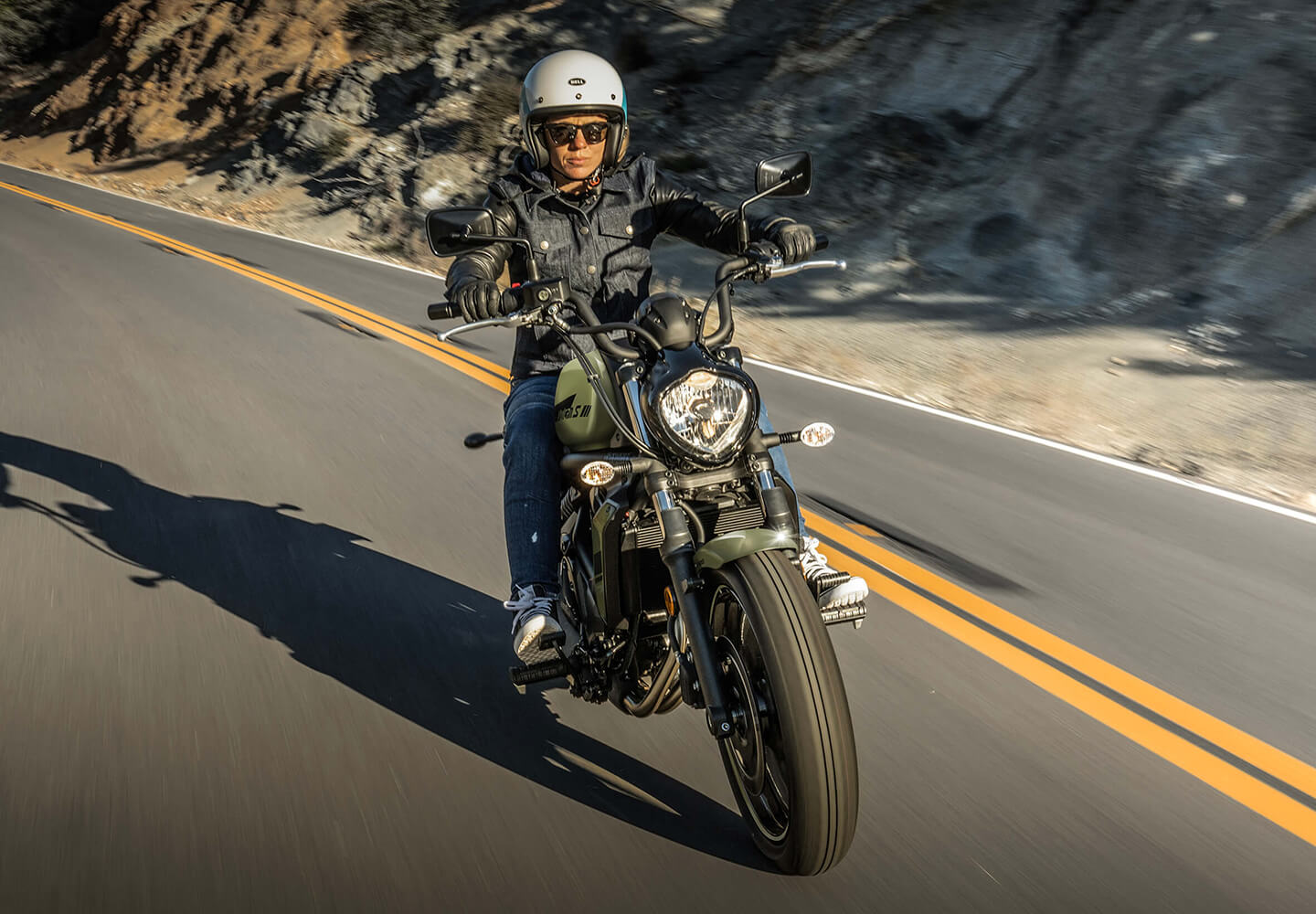 The Best Of Both Worlds
Vulcan® S sport cruisers combine sport performance with the style and comfort of a classic cruiser, bringing together the best of two worlds. Experience exhilaration whether commuting to work or enjoying a day trip.
Powerful Attitude
Vulcan® 900 cruisers have all the craftsmanship and attitude of a one-of-a-kind build. The result is a hand-built design and premium fit and finish, every detail is an artful expression of individuality.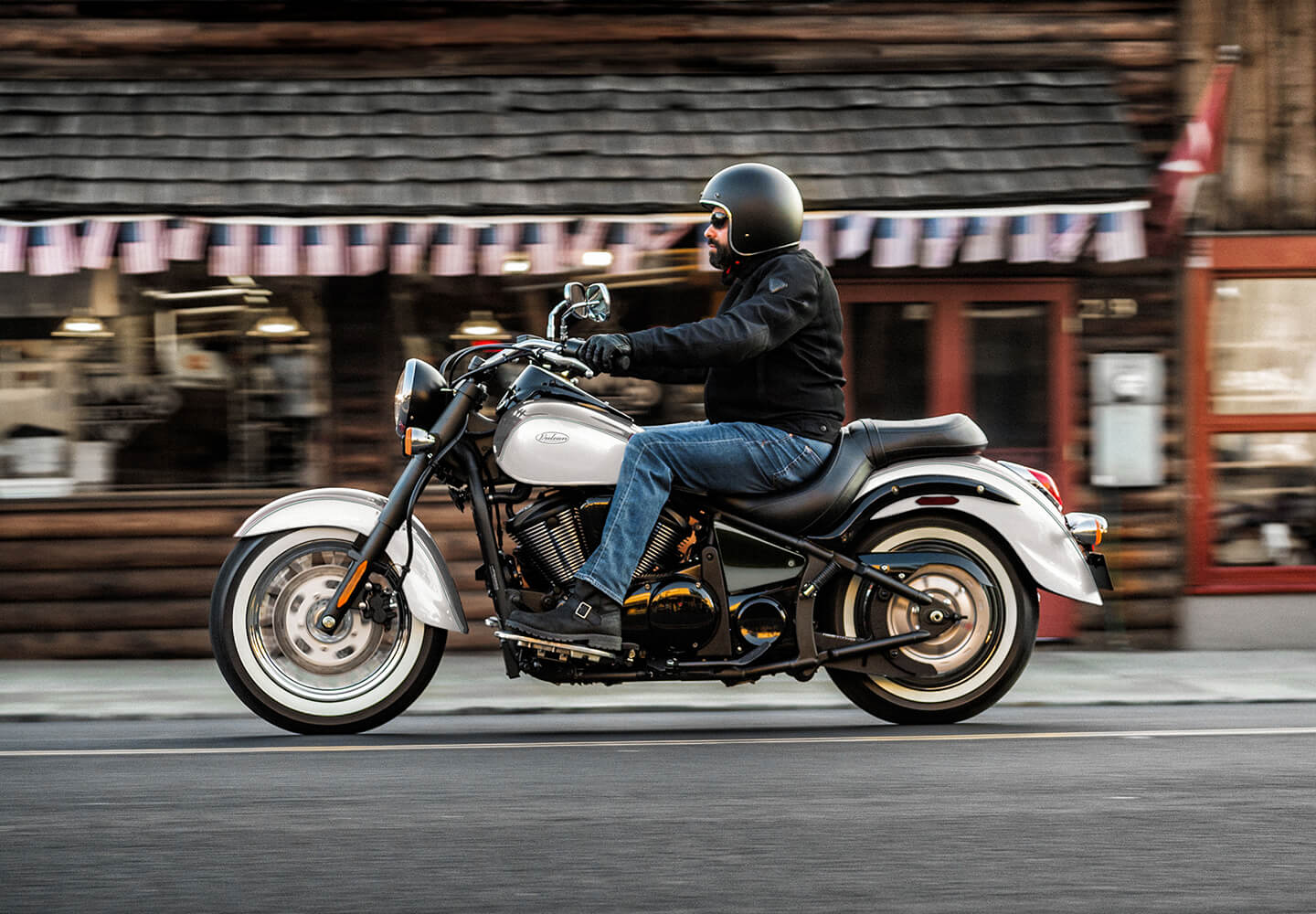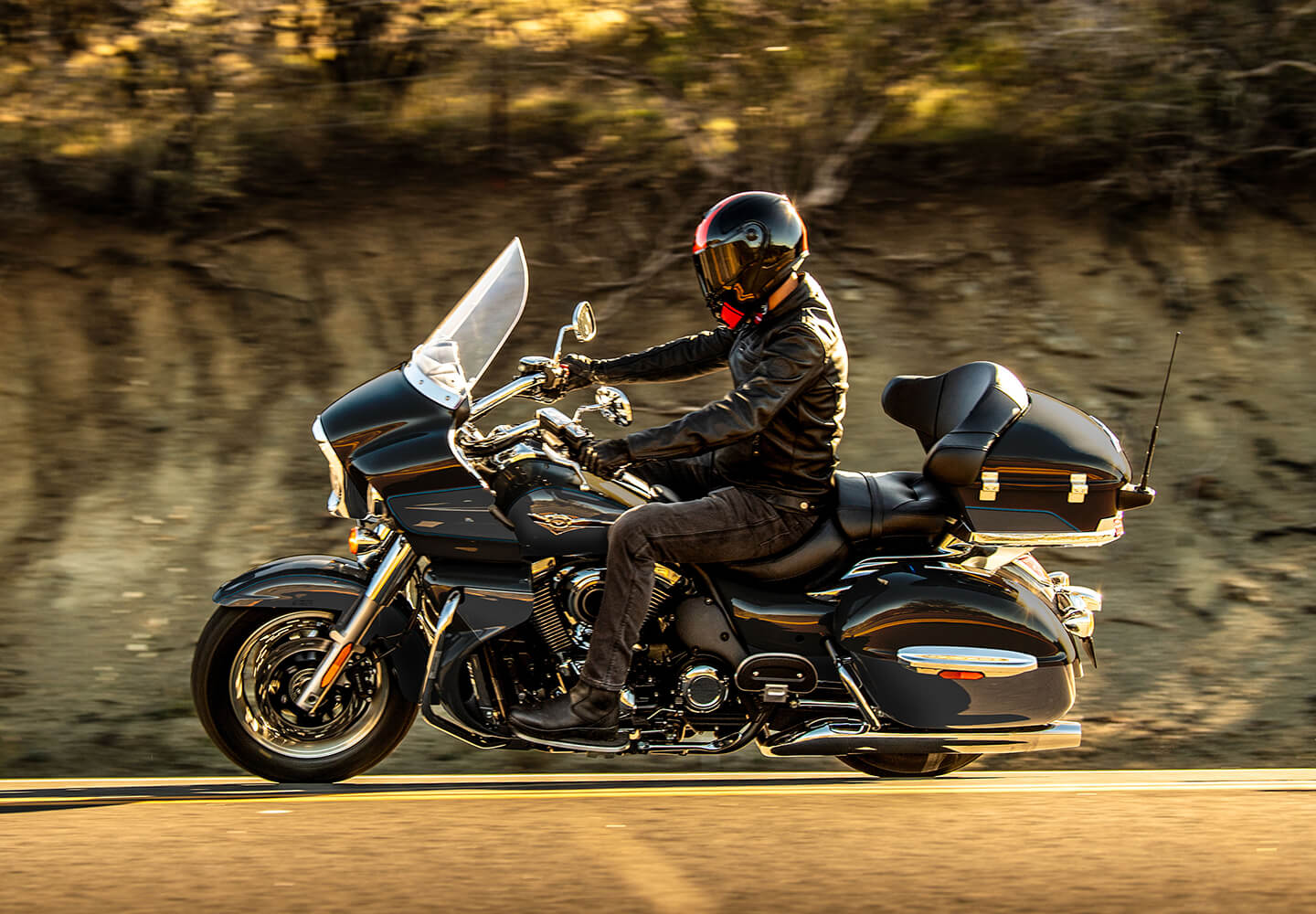 A Class Of Its Own
Settle in for the long haul with premium touring amenities. The Vulcan® 1700 Vaquero® and Vulcan® 1700 Voyager® cruisers represent Kawasaki design at its finest so no matter how long the road is, you'll reach your destination in comfort and style.
Ride Like You Mean It
Experience our bold cruisers for yourself.
COMPARE VULCAN® MODELS